Hello everyone!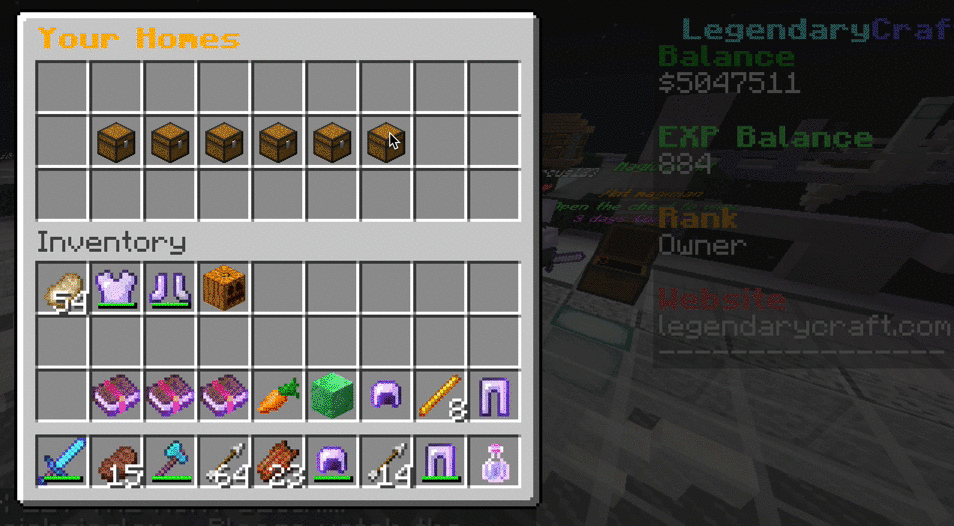 Im sure many of you that have been playing on the Vampire Realm recently have been noticing some changes. All new features that have been added already, and continue to be added have been tested, but may have a bug here and there. If you find any bugs please message a staff member about them and make a formal report on the forums.

Updates!

A list of all the enchantments, what they do, what levels they range from, their rarity, and the piece of equipment that they can be applied to is all available for you at the Enchanter Witch located at /warp Enchant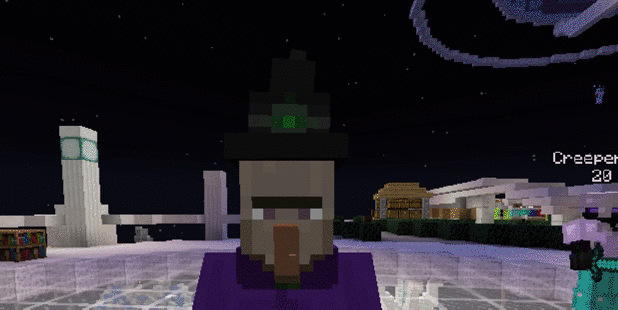 ​
Homes! (Pictured on first image)

Another thing that has been completely redone is the home system. Now with the new system you can type /home and click on the home that you want to warp to! There is a lot of customization in this menu that includes the block that represents the home, and you can edit the particle effect that you will see when you attempt to warp to that home.

All players have been temporarily given permission to all particles for testing, and just to let you guys have a bit of fun, but starting some time next week, we will be removing all but one particle to leave as default, and we will release more particles and the current ones in a new category coming to the shop Cosmetics.

To everyone out there that was having trouble exchanging items to other players on the server, your problem has been fixed. We have added our new Trading system to make your lives easier. You can send a trade request by right clicking on a player while not in combat, or by typing /trade <player>. The other person can click the link in chat to open up this...
​
Welcome!
We are very happy to release what we like to call the best and most complete PVP experience in Minecraft! In collaboration with AtlanticCraft we bring you LegendaryCraft, a multi realm custom Factions experience! Will you be the conqueror of the realm? Sure only one way to find out!
Custom Enchantments!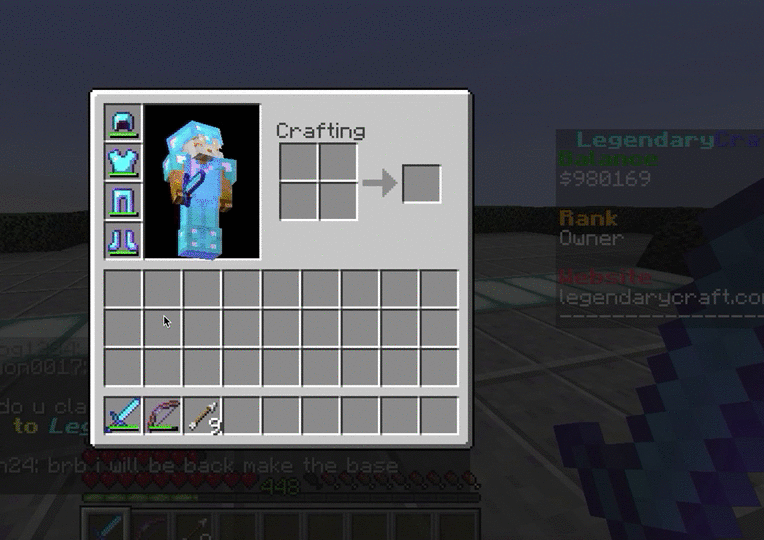 ​
That's right! We launched with 26 fully custom enchantments that you can obtain by trading in your XP with the local Enchanter Witch in spawn, simply enter /Enchant in-game to be taken to this mysterious witch, but BEWARE, the witch can be tricky and fool you so be wary!
There are 5 tiers of enchantments (Uncommon, Common, Rare, Ultra Rare and Extremely Rare) Each having enchants higher up the ladder and more powerful! Use these 26 enchantments to create millions of different combinations for your epic custom set and to have a powerful edge in combat!
Premium Ranks!
Of course, having all these development, and reaching this height of quality and epicness does not come free to us, so we have released an epic set of themed ranks that you can get by visiting our
STORE
. By purchasing Ranks, XP, Kits, Upgrades you are supporting us and helping us with the release of more epic content!
The World!
...